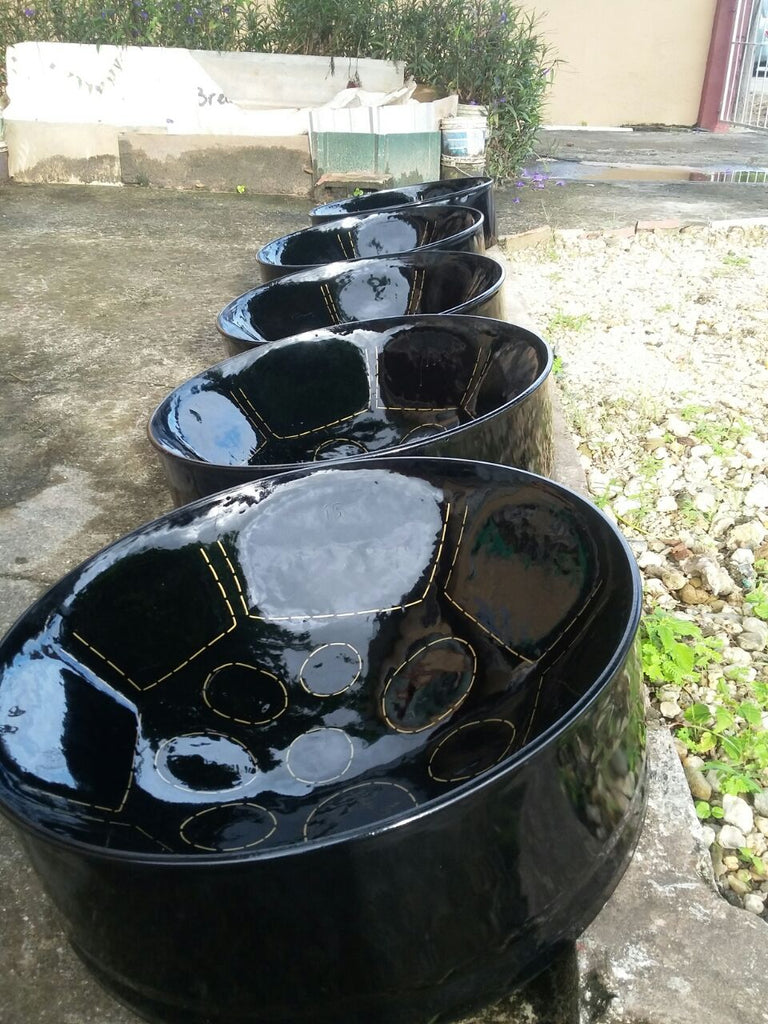 Here are a few photographic examples of the wonders which a generous coating of high-gloss auto paint creates when applied to steelpan instruments:     For ordering info please inquire within.
---
KaribPAN D Lead Sopranos Are In Stock and available now. Please visit out online store to place your order.
---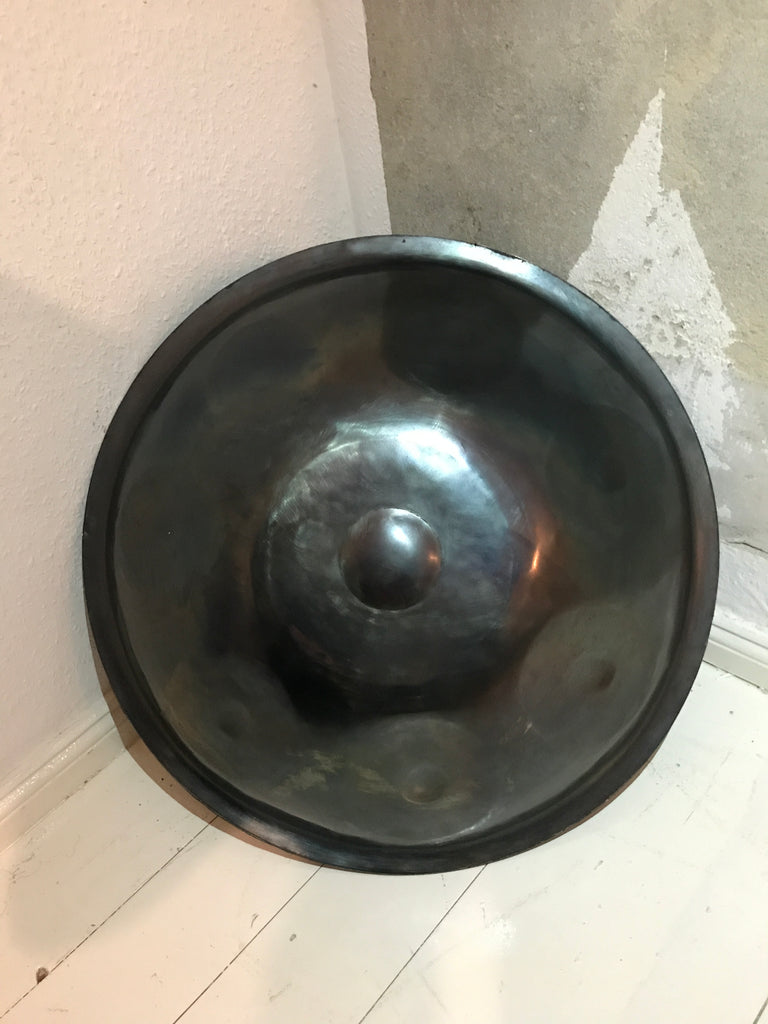 Brand new, finely tuned KaribPAN handpan in D Minor. This instrument is our fourth sound sculpture installation as part of our Celtic Minor Series. Free FedEX International Economy Shipping and 1 FREE TUNING is included with this offer. Notes:D, E, F G, A, Bb, C, DFor more details on this offer or to place an order, please visit our store.    
---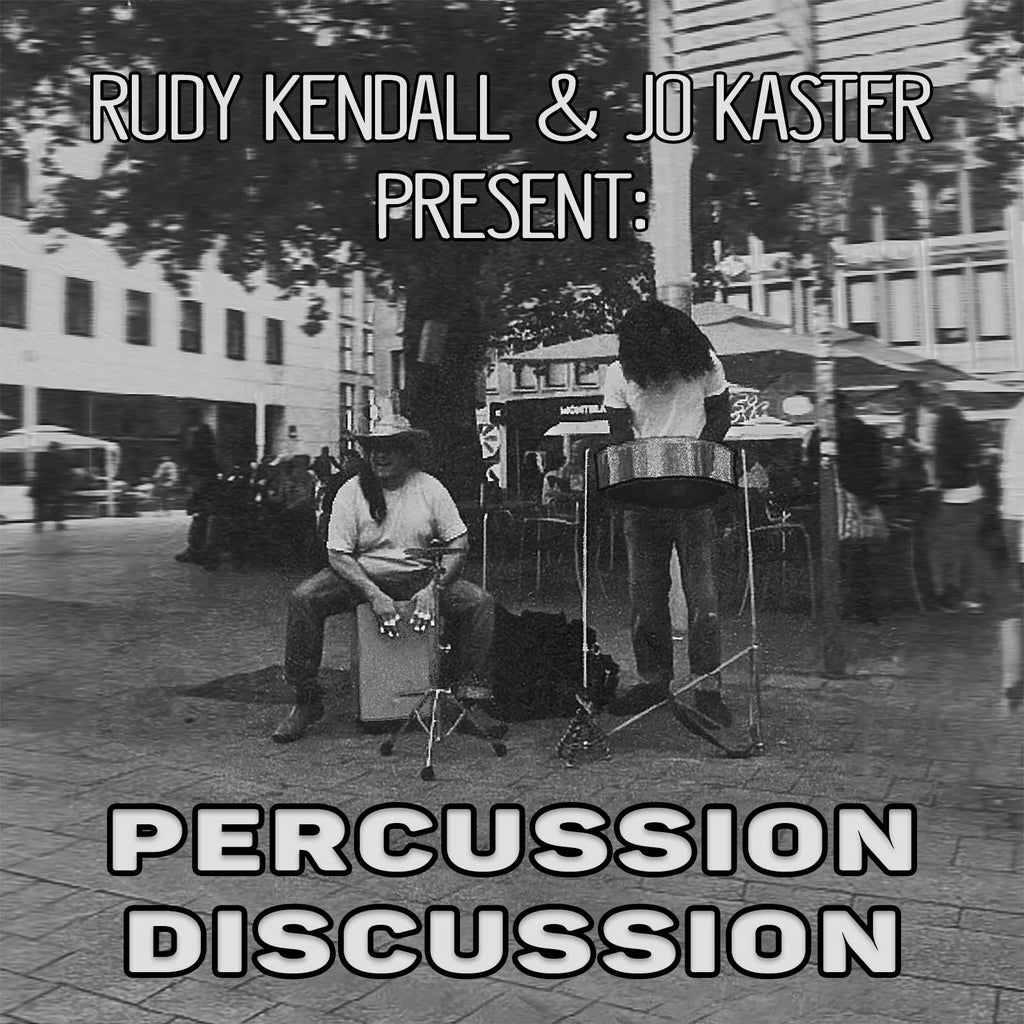 ''Percussion Discussion'' is the first set of songs which were performed and recorded as a result of a musical collaboration between Rudy Kendall (steelpan) and Jo Kaster (cajon, djembe, percussion). Rudy and Jo began collaborating musically in 2011 after meeting while performing on the High Street and squares of Cologne, Germany. The pair has performed together before elated and energized audiences at multiple venues across Germany over the years, while bringing the authentic flavor and culture of the Caribbean steelpan, paired with the exotic, pulsating rhythms of the cajon and djembe in tow.     Remaining faithful...
---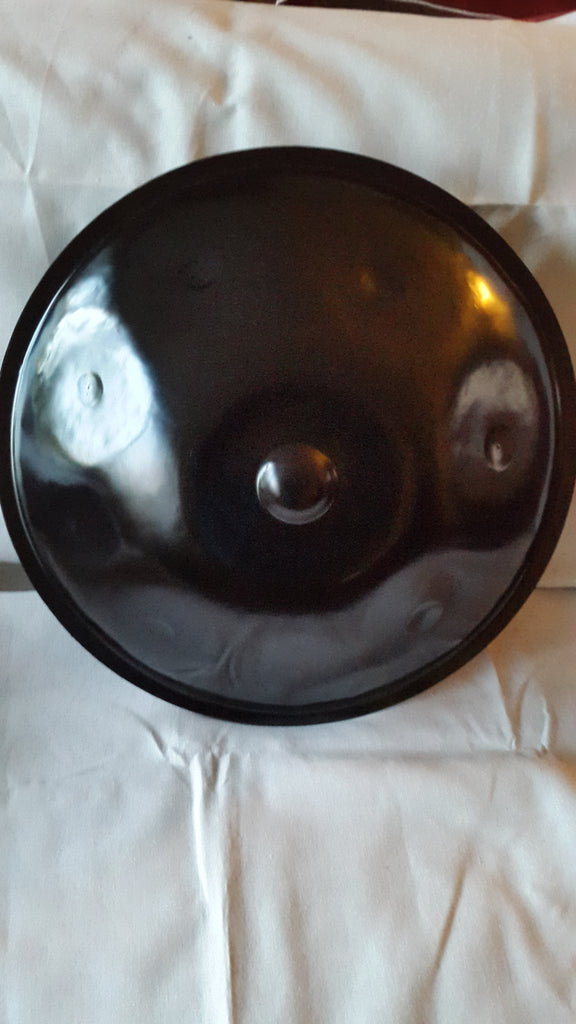 KaribPAN is happy to introduce our first public offering of our nine note handpan which is constructed on a new batch of shells we are currently experimenting with. Without going into too much detail about our shells and their specifications, all of our previous handpans that we offered for sale were sculpted from shells that were originally 1.2 mm thick before we thinned them out with sand paper in order to get better resonance and tonal quality from them. As such, it was quite difficult getting the fifths tuned into all of the notes on our previous intruments. However,...