• Author: Rudy Kendall • karibpan handpan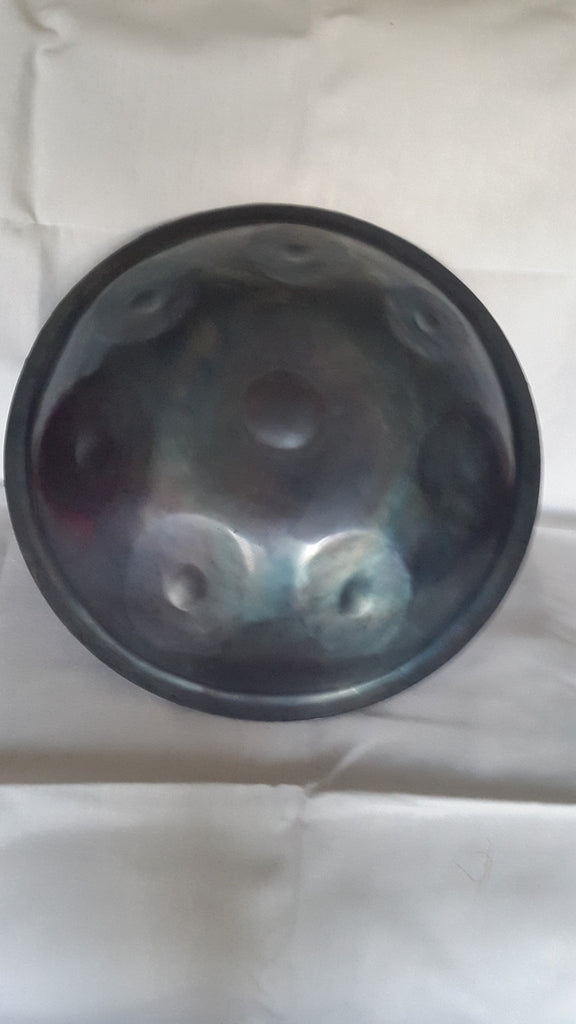 Brand new, finely tuned KaribPAN handpan in D Minor. This instrument is the third and final sound sculpture installation of our Celtic Minor Series. Free FedEX International Economy Shipping and 1 FREE TUNING in included with this offer. Notes: D, E, F G, A, Bb, C, D   View More Details In Our Online Store!
---
Out of the tens of thousands of active pannists around the world, only a tiny percentage of such pannists are able to earn a living strictly from steelpan performances alone. In fact, regardless of the instrument involved, most musicians find it extremely challenging to line up sufficient gigs to make a living. Hence the reason why many musicians have day jobs and do not bother with making the difficult but necessary sacrifices needed in order to make a career out of musical performances whether on the paid stage or on the stages of the public spaces of the world.  The...
---
The fiasco currently surrounding PanTrinbago and the National Carnival Commission (NCC) has unquestionably served to negatively impact the global perception of the state of steelpan affairs in the Mecca. The sobering news of Trinidad & Tobago Panorama 2016 pannists going unpaid until this very day, coupled with the recent media storm which has steadily been brewing around Keith Diaz (President of PanTrinbago) for the past couple of months presents some interesting questions. One interesting question which is a nice segue into the heart of this article is; ''Is it likely that Caribbean carnivals (especially T&T carnival) are more of a...
---
An interesting and very telling uproar has developed recently in the online steelpan community surrounding some very unbecoming remarks made by Kristian Paradis (Director of the University of Delaware Steelband) in response to Freddy Harris III tagging him in a post. Mr. Paradis was promptly rebuked by many in the online steelpan community and was forced to issue a public apology. Although Mr. Paradis may have apologized in order to save face, it does not appear likely that his steelpan checks will start bouncing anytime soon (unlike the many Trinidad Panorama 2016 performers) since the University of Delaware employs him...
---
With this being our first article of the Gregorian new year, it is quite appropriate that we shift into a new gear. With the Handpan Mafia in full retreat mode and no further Satanic Handpan subjects in sight as of the moment, we would like to turn our wide steelpan spectacles towards the Mecca in order to make some sense out of all of the madness and scandal surrounding PanTrinbago and the fact that thousands of pannists who performed in Panorama 2016 have yet to be paid checks that will not bounce. Although the individual performance fees only amount to...